How Do You Think Young?
We Think Young! Do you?
We want to hear your stories. What makes you Think Young? Jumping out of a perfectly good airplane? Taking a family road trip to see the world's largest ball of twine? Finally crossing that Black Sabbath concert off your bucket list? Spending a weekend tending to the PH levels of your soil to grow the perfect pie pumpkin?
We all Think Young in our own unique and brilliant ways, and there are hundreds of stories across this group that we haven't heard and would love to tell. Please take a moment to fill out this survey—tell us how you Think Young and attach a picture or two for a chance to be featured in our future marketing.
Here is a fantastic example: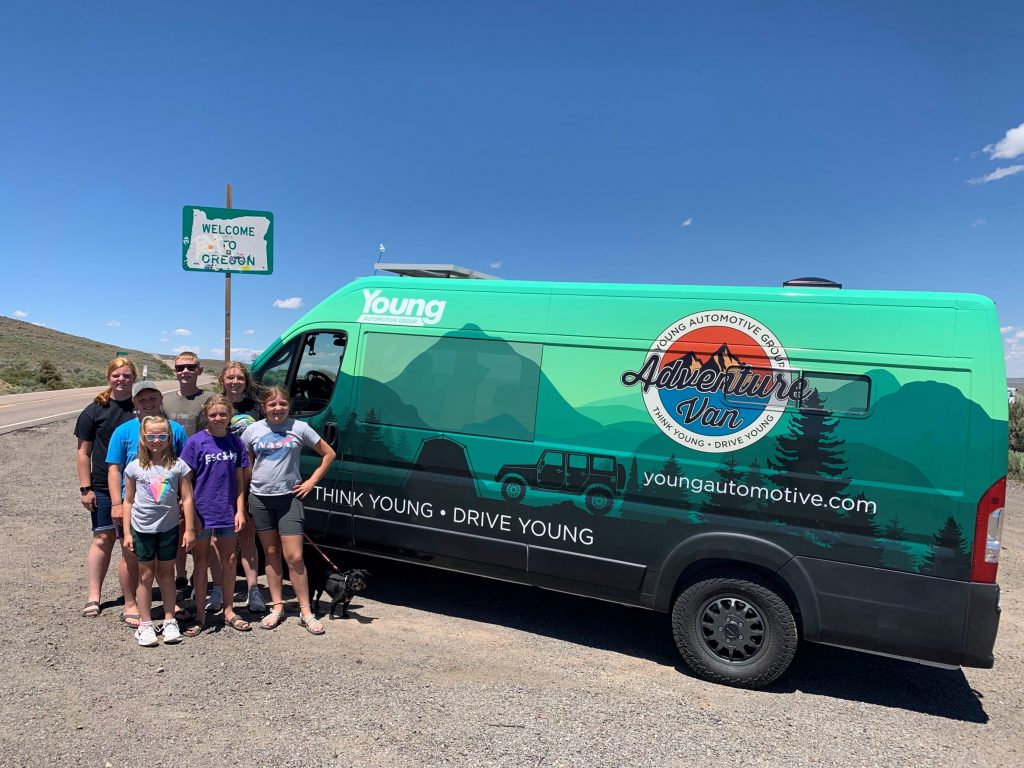 My name is Sam Platt, I am a Graphic Designer and Drone Pilot at OZ Marketing. During the first part of the pandemic my family and I had a trip planned to SO. Utah and Monument Valley. Right before our trip was suppose to  happen COVID shut everything down. So we had to postpone our trip. 2 years later, we decided that it was time to "make up" that trip, however we wouldn't be headed down south, we decided to update our travel itinerary and head up to the Oregon coast. We were able to take the Young Adventure Van on our trip. Our kids were able to see for the first time Crater Lake and the Giant Redwoods. 
 
Our family loves to Think Young, by spending time together and outdoors. We love to camp, boating, kayaking and anything that takes on adventures into the wild outdoors.