2017 Sales Certification Program
To all our Sales Professionals. 2017 is fast approaching. We are looking forward to the New Year and are excited to announce that one of the highlights will be our 2017 Young COE Sales Certification Program!
This will kick on January 1st. Please go to http://youngcoe.com/2017-young-coe-sales-certification-requirements/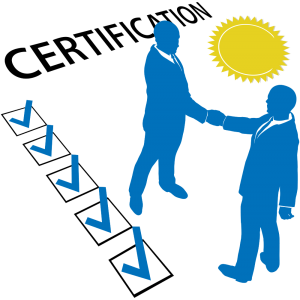 Here is just a quick preview on the requirements needed for certification…
2017 Sales Certification Requirements
Sales Professionals will be able to achieve Young COE certification by fulfilling the following:
Training Program Attendance:
·         2017 Customer Service Training (CST) workshops (1,2,&3)
·         2017 Sales Training Monday Workshops (5 of 7)
Sales Process Skill Set Requirements:
·         First Impressions
·         Meet and Greet
·         Build Rapport and Investigate
·         Bypassing
·         Presentation Demo
·         Closing
·         Overcoming Objections
·         Trade in / Tour
·         Pencil
·         Delivery
Phone Scripts Requirements:
New Car General Phone Phone-Up Format
Pre-Owned Phone-Up Format
Super Specific Internet Phone-Up Format
Trade Script
"Dirty Thirty" Referral Script
Overcoming Objections
*Phone Script completion to be passed with Center of Excellence Partners (JD Bradley or Jennifer Zorko).
*All sales skill set role plays and sales process requirements to be passed off by Oliver Young, Ty Johnston, JD Bradley or select Sales Managers (to be determined at each location).