During the 26th annual Utah 100 event yesterday, MountainWest Capital Network announced that Young Automotive Group ranked fifth in the Total Revenue category, which comprises the 15 Utah-based companies experiencing the greatest total dollar revenue growth over a five-year period through 2019.
The Utah 100 program honors the fastest-growing companies in the state of Utah.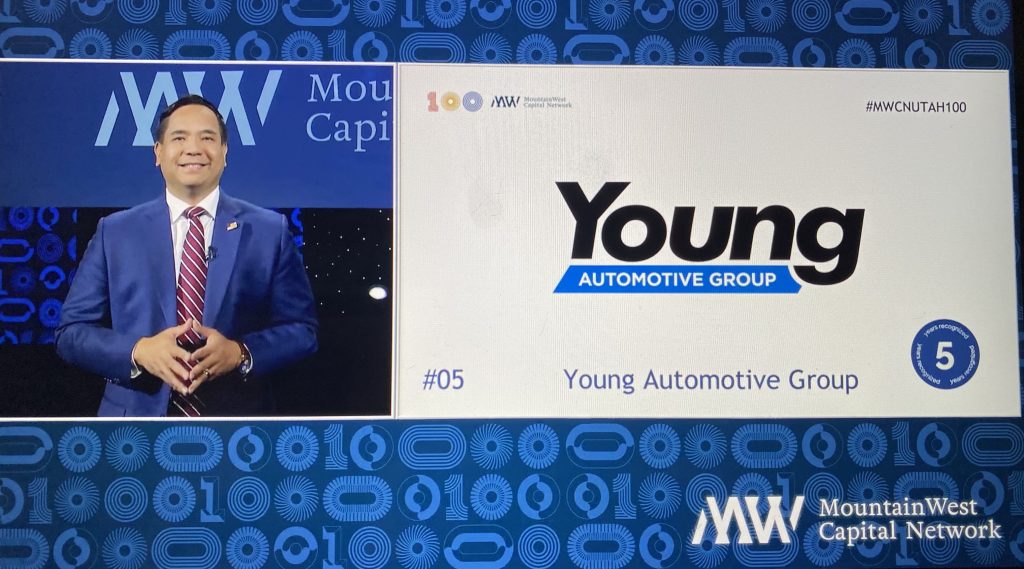 About MountainWest Capital Network
MountainWest Capital Network is Utah's first and largest business networking organization devoted to supporting entrepreneurial success, and dedicated to the flow of financial, entrepreneurial and intellectual capital.