Idaho Falls, ID – June 9, 2023 – Commemorating the grand opening of their newest dealership, the Young Automotive Group held a ribbon-cutting ceremony at Young Mazda Idaho Falls on June 9 at 1pm.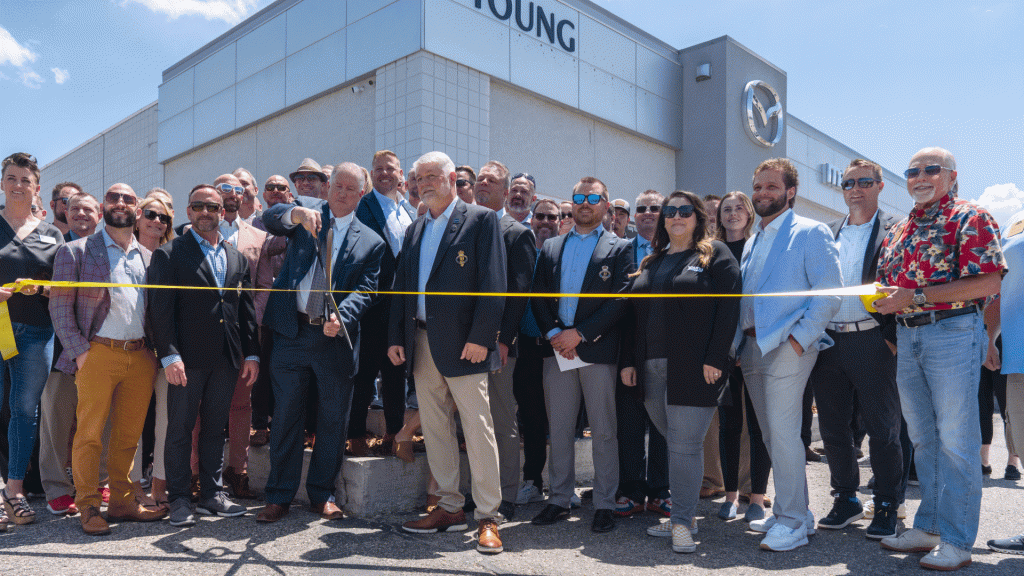 "Whenever we hold a ribbon-cutting, we're really just looking to introduce our group to the community," Young Automotive Group president Spencer Young Jr. said. "One of our values is 'Engage and Support,' and that especially applies to our communities. We wanted to get the message out and say 'hey, we're here. We want to engage and support and we want to be part of the city.'"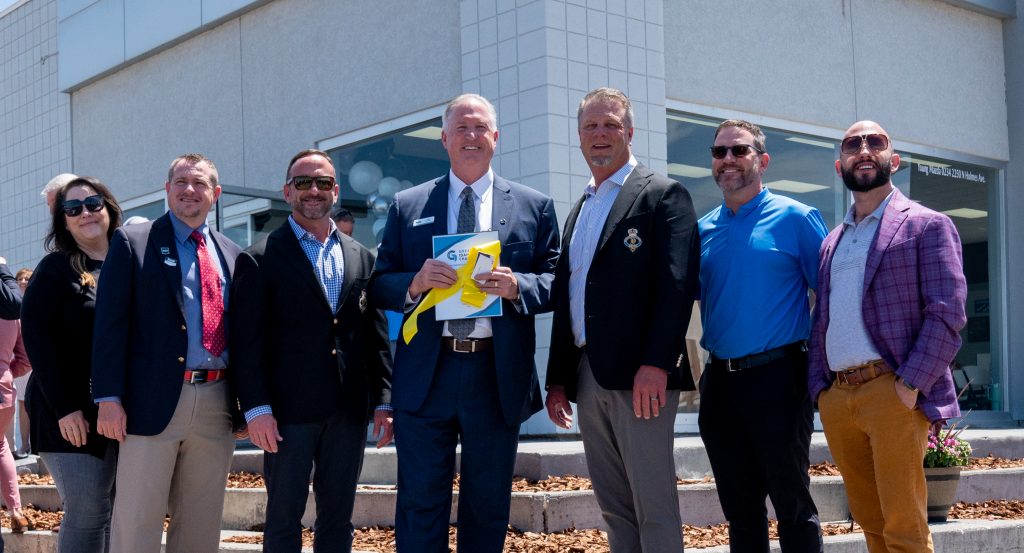 Catered by A-Street Soup Market as well as Farr's Candy and Ice Cream Company, speakers from the Young Automotive Group, Mazda North America and the Greater Idaho Falls Chamber of Commerce addressed the attendees. Following the speeches, executives from Young gathered behind Troy Bullard, the new general manager of Young Mazda Idaho Falls, as he cut the ribbon.
"It was almost overwhelming to see the support that we had come up here today," Bullard said. "We appreciate the relationships that we've been able to develop with the community and the Young Automotive Group. Whether it's our sales, service or parts department, we've had someone come and help us get started."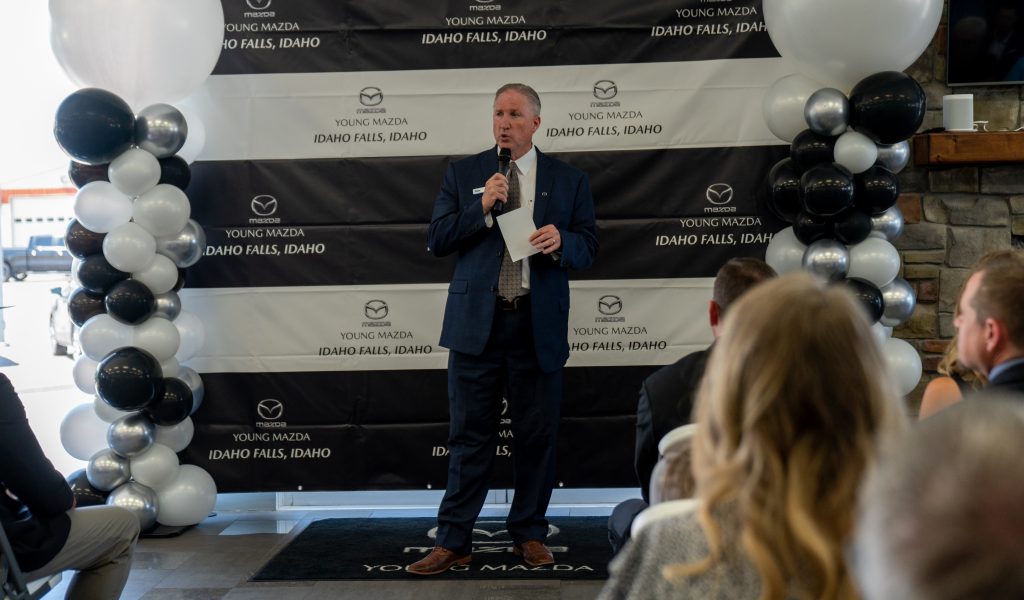 Young Mazda Idaho Falls opened its doors on March 1. The first Mazda dealership in the Idaho Falls area, it's currently in a temporary location on 2250 N Holmes Ave — the address where Wackerli Subaru once operated.
Building on Sunnyside Drive, the dealership plans to move to a new, 22,000 square-foot facility in 2024. Young Jr. says that construction will start sometime within the next two months.
"We're really excited for this opportunity to be in Idaho Falls," Young Jr. said in his speech to those attending. "We're really involved in the communities that we're in down in Utah, in Idaho, in Burley as well, and we plan to do the same thing [here]."
The Young Automotive Group currently has two Mazda locations and is opening its third in Missoula, Montana on June 30 — its first in the state.