Lot's of YAG employees are $500.00 richer because they referred their friends or family to work here, and they got hired for full-time jobs.  
Check out some of their happy, smiling faces ……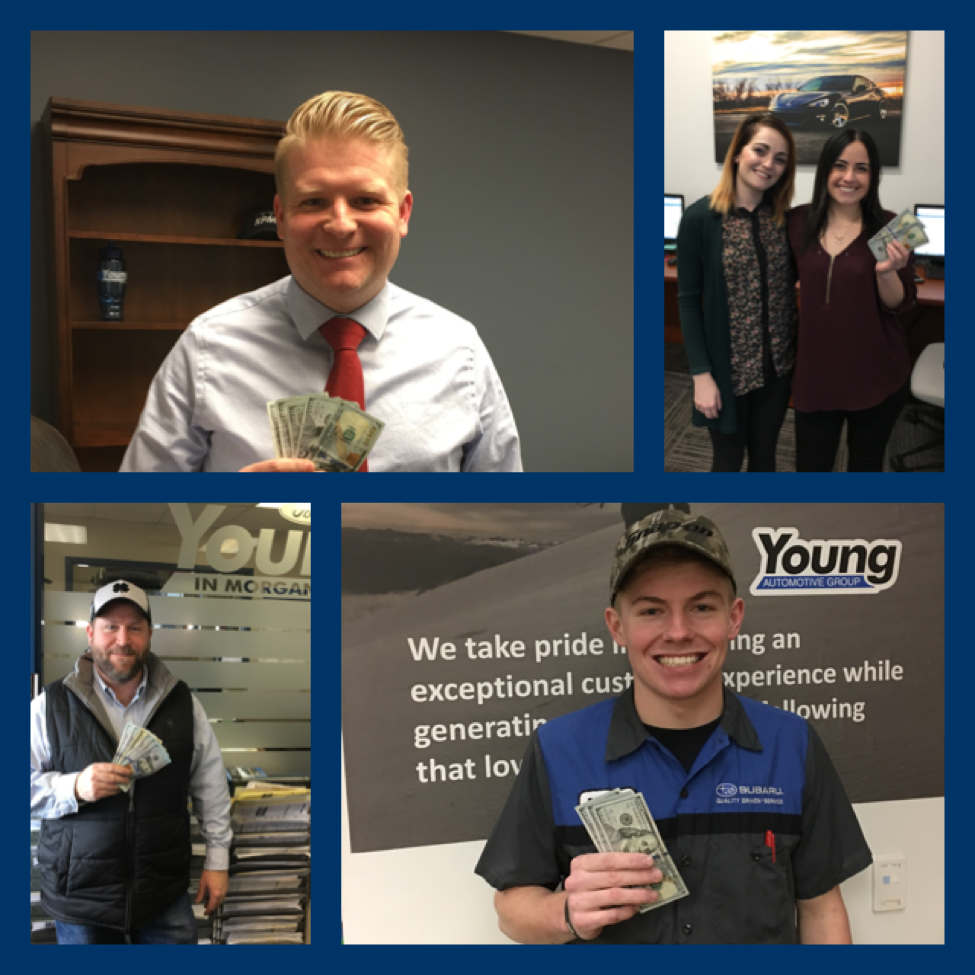 ​

Our group is continuing to grow, so if you have a friend who wants to work here, send them our way.  They can register in our resume center at http://www.jobs.youngdashboard.com
They can also reach out to Tami Olsen at tami@careersrecruiting.com for more information about the openings in our group. 
Oh, and don't forget to complete a Referral Form and make sure it gets turned in to our Payroll Department so you can get paid!
It pays $500 to …Think Young!