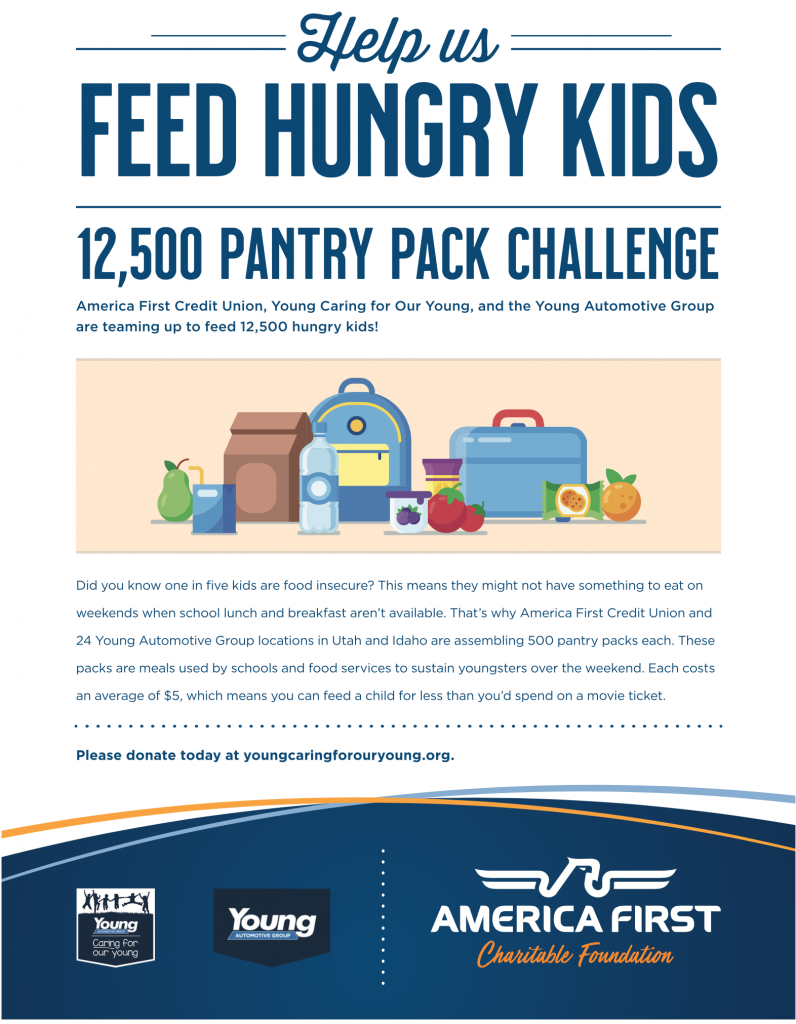 We're going to be donating roughly 38,000 pounds of food that will go to children from 8 different school districts in UT and ID. Our group has done thousands of pantry packs in the past, but this is the largest single event for our group so far, and we're just getting started!
Click the link below to donate. $5.00 feeds a kid for a weekend, so join us in our fight against hunger and visit youngcaringforouryoung.org. Your donation will make a difference!
See the schedule below for the Pantry Pack assembly schedule!