The KIND Fund is ramping up and now has over 250 requests for kids who need help! The response we've received has been overwhelming and we are thrilled to help so many kids and educators. 
With plans to serve hundreds of more kids, we REALLY need your help! If you would like the opportunity to be a KIND Fund shopper, you can sign up through this link: KIND Fund Volunteer Link. We ask that volunteers shop and deliver the clothes within 1 week of receiving a request.
If you have any questions about this program or if you would like to donate to the KIND Fund visit: thinkcaring.org or reach out to Tami Olsen (tami.olsen@youngauto.net).
Thank you again for your support of this program and all the others we offer through YCFOY. We're able to keep doing great things because of you!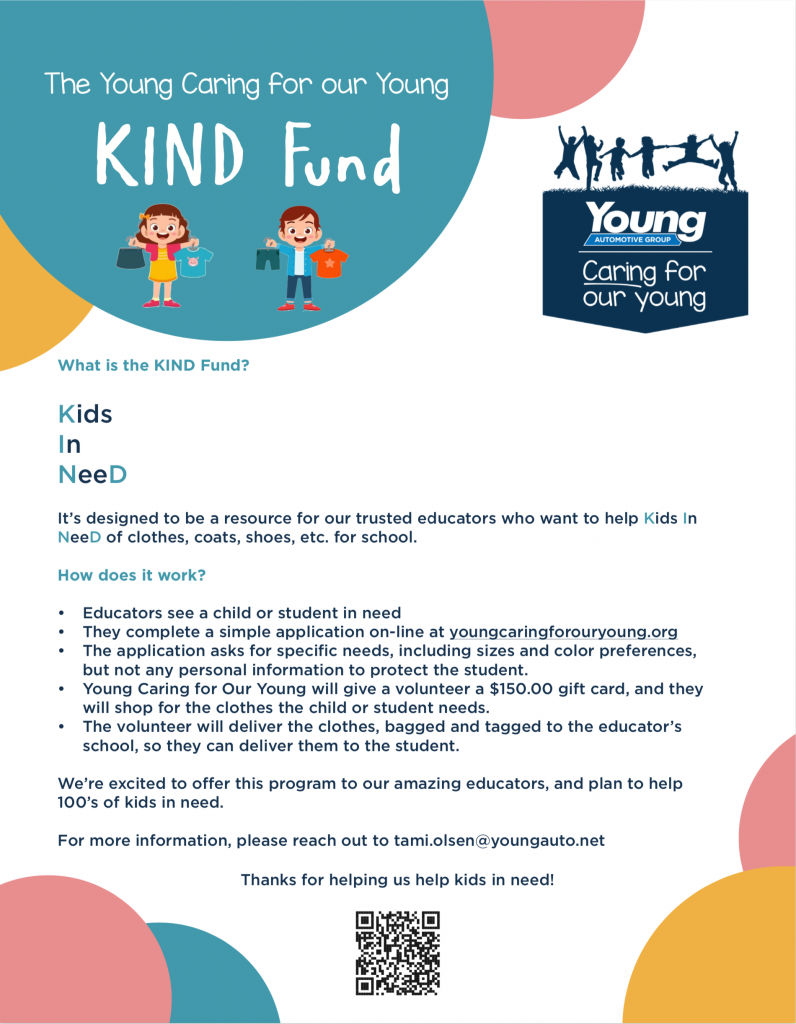 Take a look at some of the amazing KIND Fund volunteers that have already had the chance to shop!