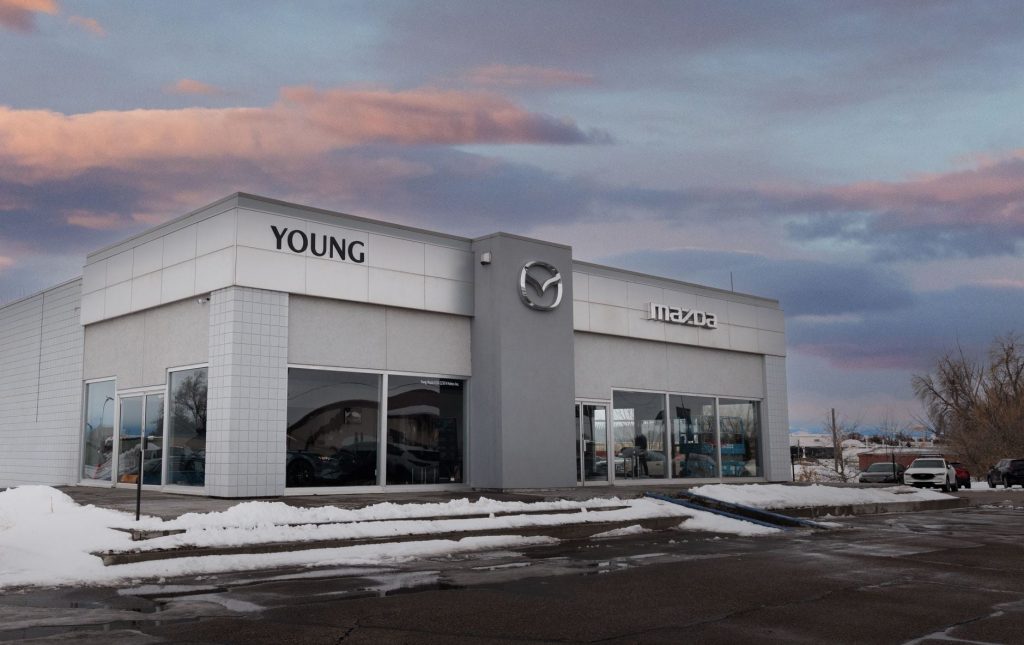 After opening its doors on March 1, the Young Automotive Group's Mazda Idaho location is holding a ribbon-cutting ceremony on June 9th at 1pm. Event attendees will enjoy speeches delivered by YAG executives as well as treats from Farr's Candy Company.
Young's 29th location, the dealership is the group's fourth in Idaho. Bringing 37 years of automotive industry experience to the table, Troy Bullard is the general manager for Young Mazda Idaho.
"The Young Automotive Group is proving to be an amazing company to work with," Bullard said. "I am excited to help the group bring their nearly 100 years of automotive experience to Idaho Falls along with their core values that will benefit the community, the customers and employees."
Currently, Young Mazda Idaho is at a temporary location on Holmes Ave. in Idaho Falls, Idaho. A new state-of-the-art facility is in the works for the dealership. Details on the construction's finalization have not been released.
Join us for the ceremony at 2250 N Holmes Ave. in Idaho Falls!