Hosting events like a ribbon-cutting ceremony and a meet-and-greet with Supercross icon Jeremy McGrath, Young Powersports XL Centerville celebrated their grand opening during Oct. 27-28.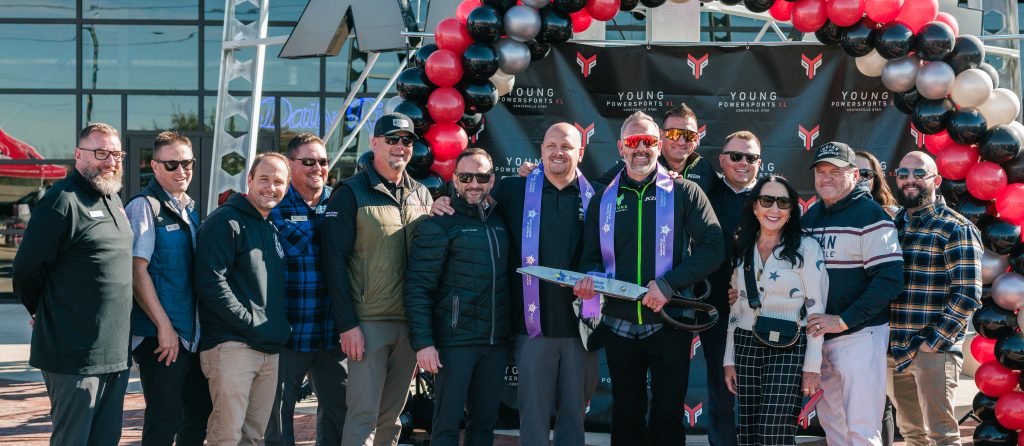 "This weekend was everything we hoped it would be," Young Powersports director Jeramie Young said. "Young Powersports XL Centerville is a project we've been working on for years, and it's been exciting to see it develop into what it is today."
The celebration started with a ribbon-cutting ceremony on Oct. 27 at 11am. Catered by Daily Rise Coffee, the event featured speeches from Young Automotive Group executives as well as Centerville city council member Gina Hirst.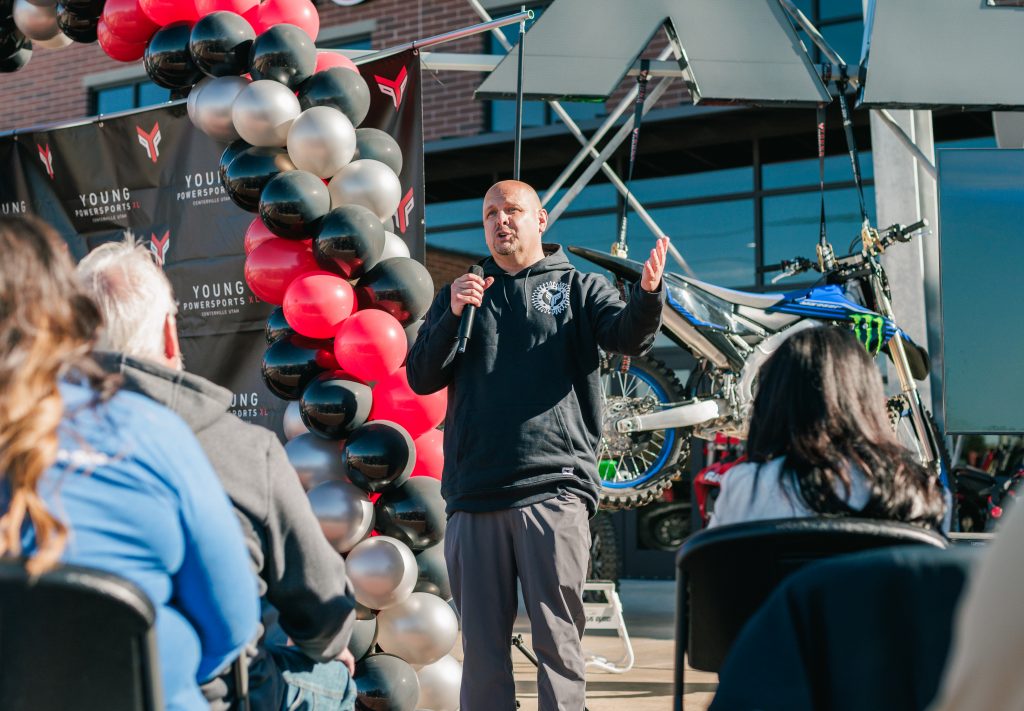 During the speeches, Young Powersports and the Young Caring for Our Young foundation surprised Utah's teacher of the year, Viewmont High School's Carly Maloney, with a new Honda Metropolitan scooter. Teaching English and psychology, Maloney also won free use of a Kia Niro for a year from Young Kia when she was awarded Davis School District teacher of the year in May.
"I am so grateful for the Young Automotive Group," Maloney said. "We couldn't do what we do as teachers and students without our community and without businesses in our community who support our districts and our schools. The Young Automotive Group does that for Davis School District and does that for Utah schools."
After the ceremony, the dealership held its Trunk or Treat event from 6-8pm — which featured decorated machines filled with sweets.
"We've loved holding Trunk or Treats in the past because they give us an opportunity to engage with the community that we don't normally get," Young said. "The ribbon-cutting ceremony was great and fairly formal, so it's nice to kick back with something casual after."
The next day, the dealership offered event-exclusive deals and brought in special guest Jeremy McGrath. Staying at Young Powersports XL Centerville from 1-4pm, the seven-time AMA Supercross champion held a meet-and-greet with fans.
"Anyone who hasn't seen something like this needs to come check it out," McGrath said about the dealership. "This is an experience. It's like going to an amusement park around here."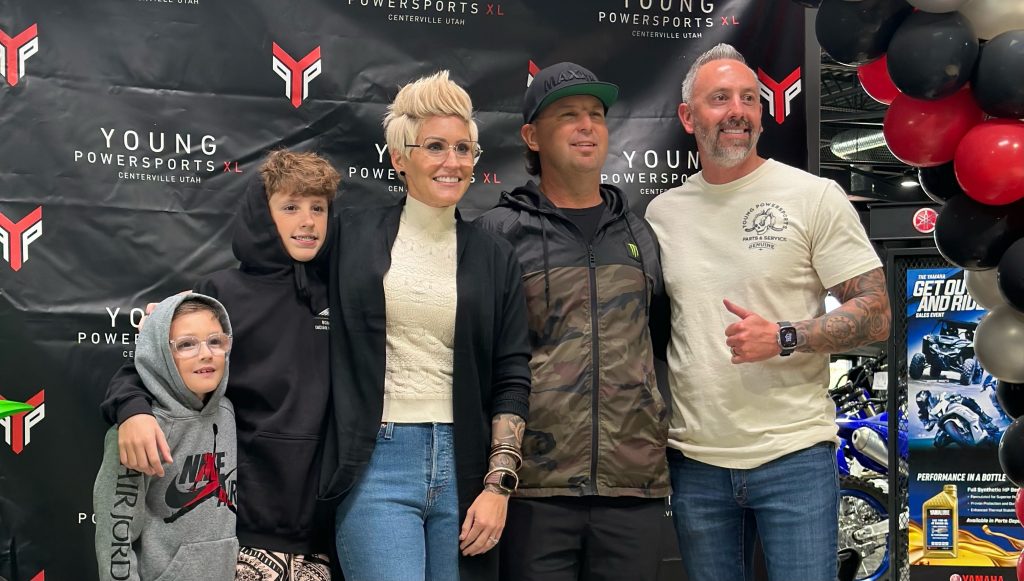 Located at 547 S Frontage Rd in Centerville, Utah, Young Powersports XL Centerville carries machines from 12 manufacturers — a list that includes Polaris, Can Am, Kawasaki, KTM, GasGas, Yamaha and more. Housing not only powersports vehicles, accessories, gear and apparel, the dealership has a barber, a nail technician and a Daily Rise Coffee franchise as well.
Considered a dealership campus area, Young Powersports XL Centerville will neighbor its Honda powersports sister store, which is currently under development.