Now introducing the Young Powersports Ride Fast Employee Rewards Program!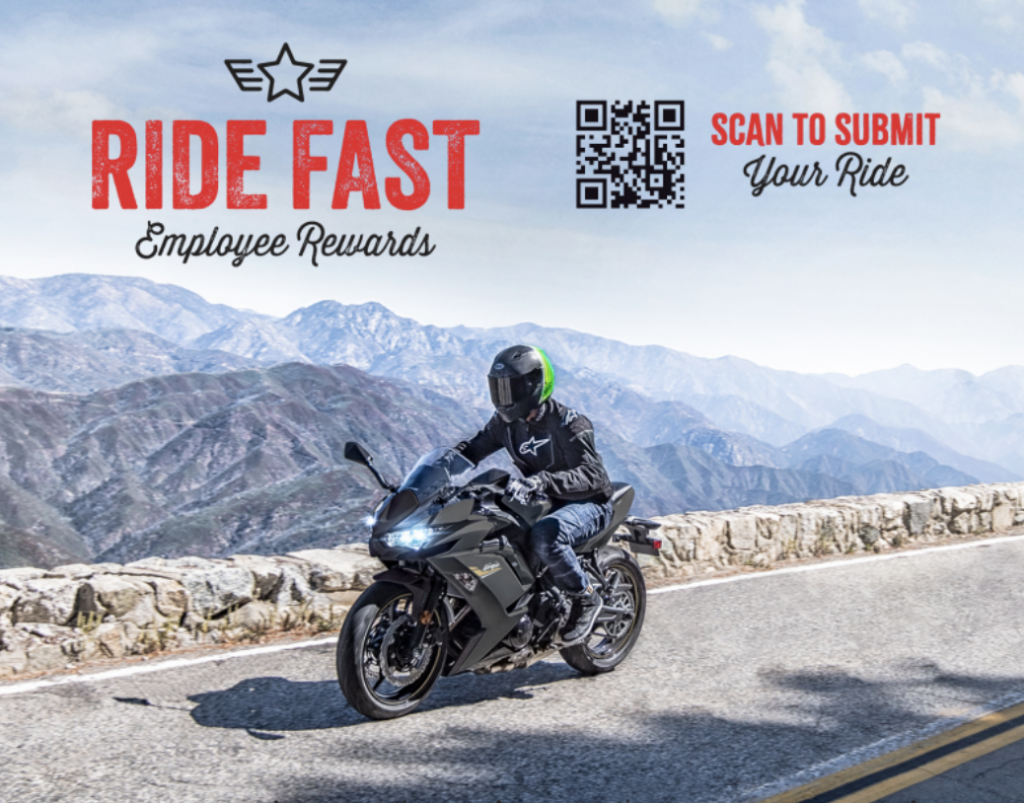 This is a points based program that lets any YAG employee earn points just for getting out and showing us how you Ride Fast with Young Powersports! To participate, the rules are simple:
Go have fun on the street, on a trail, at the track, in the snow, on the water!
Find a Ride Fast Rewards poster and scan the QR code in the top right corner to submit your ride! (We recommend saving the QR code/website link for easier access for your next submission)
Follow the prompts in the form to submit your ride and remember:

If you rode with 3 or more employees, you can double your own points
Each person must submit their own ride
Multi-day rides are considered trips, not multiple consecutive rides

Go out and ride again to stack up those points!
Check out the flier below for a list of qualifying rides (and their points) to start submitting. Get points for riding to work, an afternoon ride with friends, riding to events, and more! Anyone in YAG is eligible to win and we've got some awesome prizes for the winners!
3 top prizes to be given every year to the point leaders

1st Place: Dream demo for one year
2nd Place: 5 Weekends with your dream demo
3rd Place: $1,000 to spend at youngpowersports.com

Prizes will be given out to participants throughout the program
PLUS, a HUGE prize for the store that gets the most total points