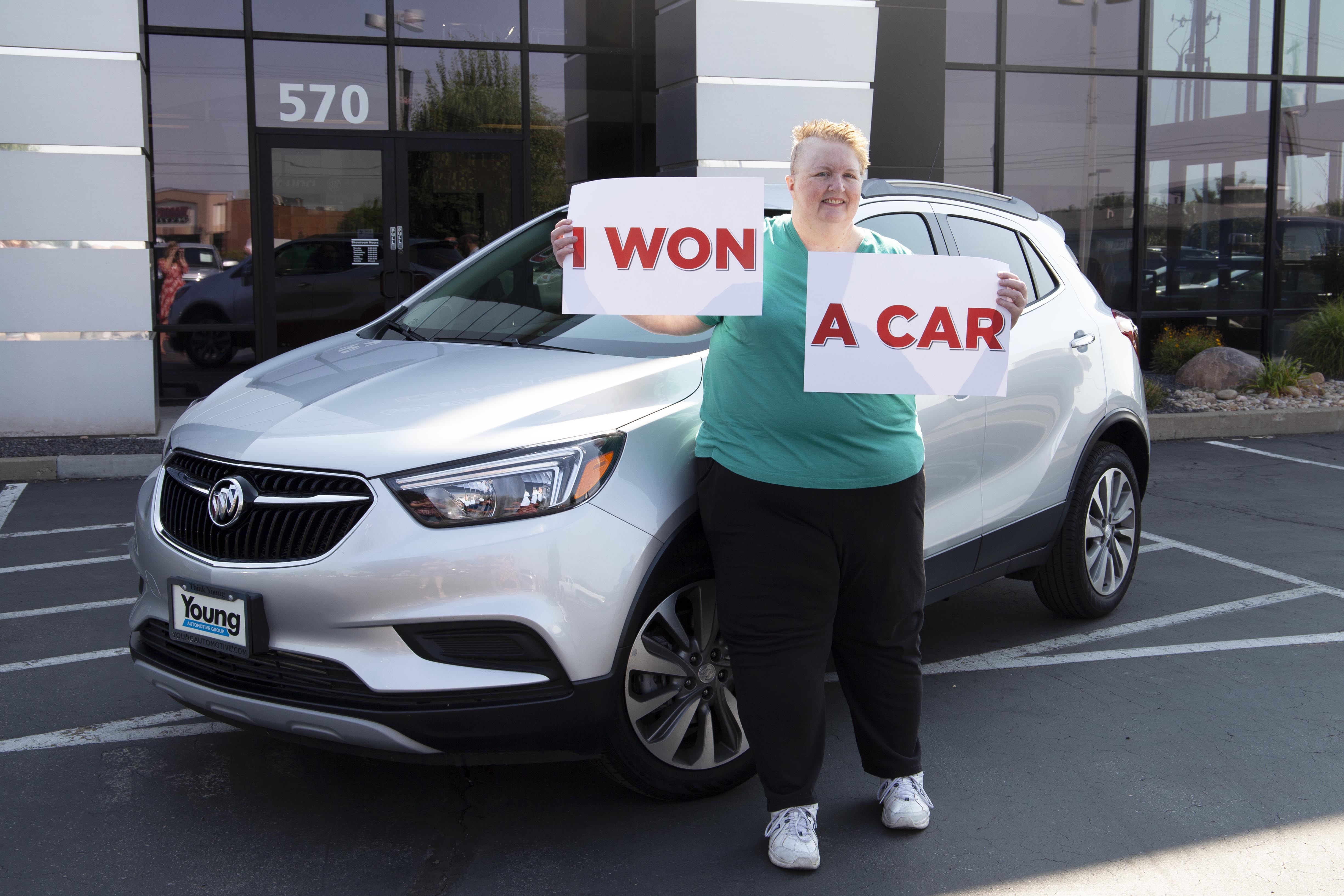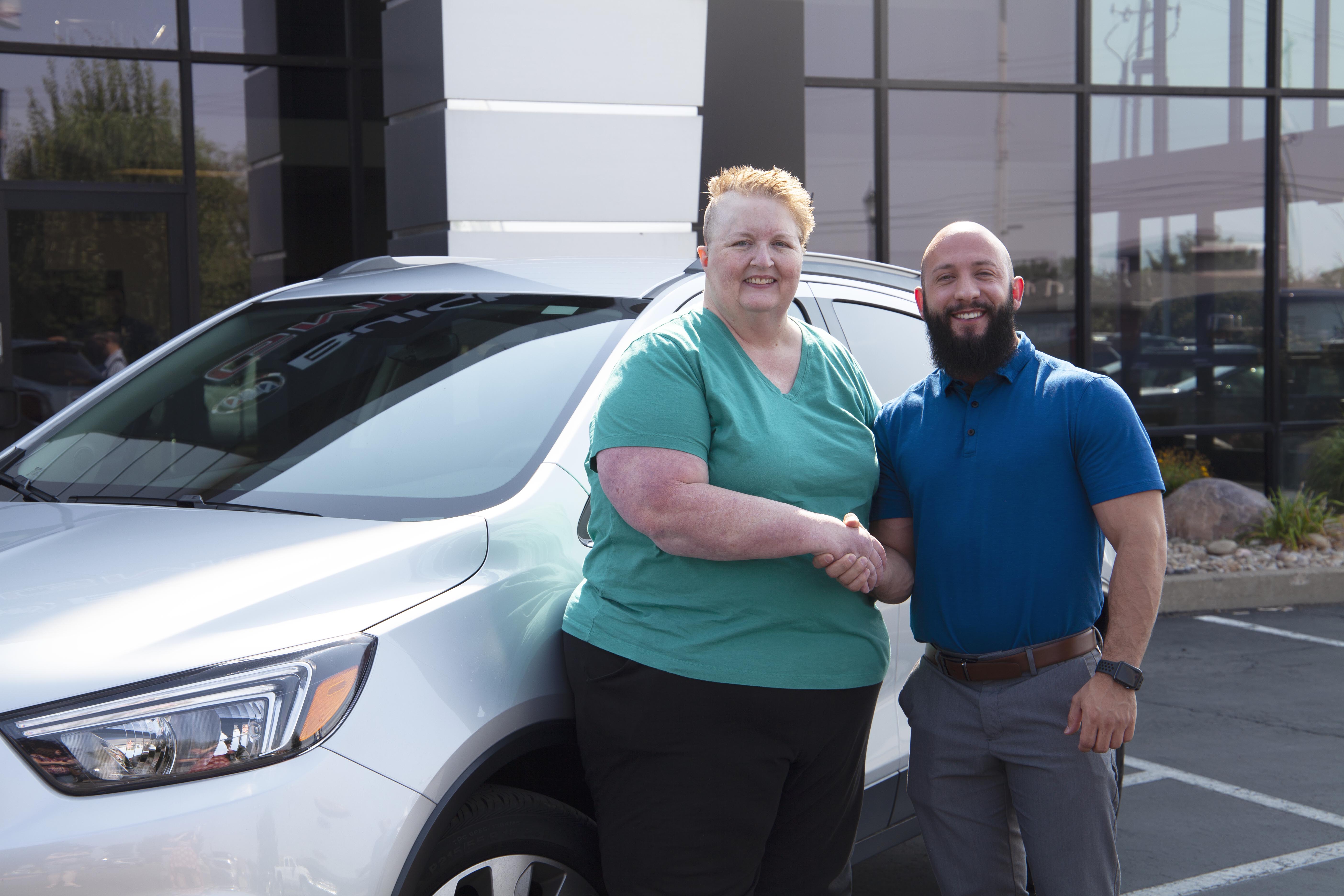 This morning Donna Gause officially received her brand-new 2018 Buick Encore.  Donna was one of the 12 finalists to be chosen for the Young Automotive Summer Car Giveaway.  She won the random car giveaway drawing on Sunday at Rocky Mountain Raceways.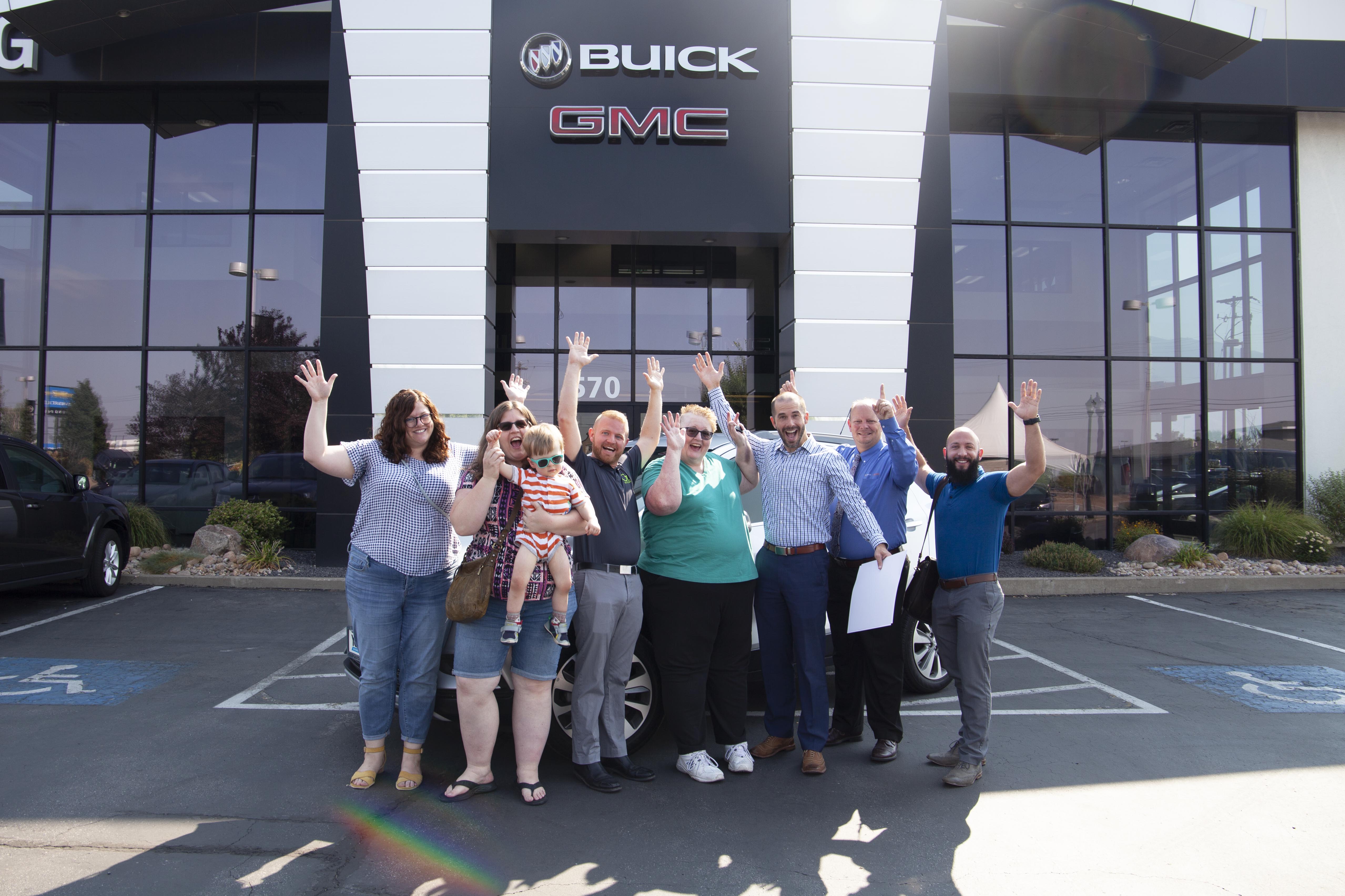 Donna could not have been more humble, grateful and deserving of the vehicle.  Donna had just had brain surgery the Tuesday before.  "I am so grateful to the Young Automotive Group and this opportunity.  I thought my 'concert' had come to an end, but this feels like an Encore to life, pun intended" – Donna Gause
We are so happy for Donna and her brand new vehicle.  We truly hope she enjoys it.
Watch KSL's coverage of the giveaway here: